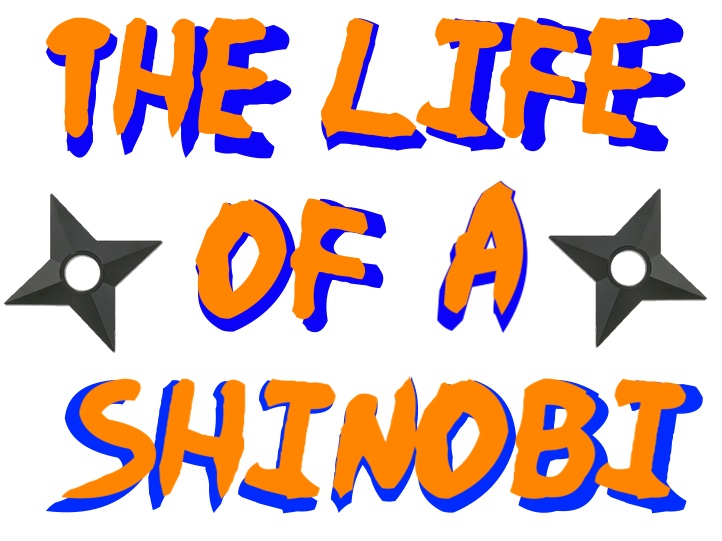 This story takes place about 17 years after the events of Naruto Shippuden, so about 2 years into the "Boruto era."  Boruto and his fellow students have completed the Chunin exams, and it's now time for a new generation to go on the journey. You will be RPing (Role Playing) as characters throughout this story. We'll start with everyone being put into 3 man squads and placed under a jonin sensei.  The first chapter of our story will focus on introducing all of the genin squads.  As we progress throughout the story, you will have plenty of opportunities to create a variety of characters for the story. However, in the beginning, we will limit that just a bit.  At the bottom of this post is an "application."  It's basically just the basic info for your character.  Anytime you add a character to the story, I will require you to fill out one of those out. If you have any questions then just ask.
Forum Rules and Terms
Just so we're all clear, for us to role play on here is for us to collaborate in the creation of a story.  Each person will communicate the physical, verbal, and mental responses of their characters.  You don't control anyone else's character.  Even in combat, all you can do is make your character attack. You cannot control how the other character responds.  Now of course, we want to be fair. No unrealistic dodging or anything like that.  We want this to be enjoyable for everyone.
1) RP - Role Play (RPing and RPer are used as well)
2) OOC - Out Of Character (Communication between RPers)
3) IC - In Character (Communication between characters)
4) Godmod - Cheating (controlling characters other than your own, unrealistic dodging, breaking the 4th wall, etc.)
We will have 15 genin (5 squads).  So each of you guys can create a maximum of 3 characters to start off with. You don't have to make three if you don't want to. I can fill in the needed spots. The application is below. Please delete the items in parenthesis before submitting the application. If you have questions, please ask.
Character Name (First and last):
Character Age (12-14):
Character Gender (male or female):
Chakra Nature (fire,water,wind,earth,or lightning):
Height (feet/inches):
Weight (pounds):
Blood Type:
Birthday (Day and Month):
Short Backstory (just give us a little info. Most of it can be revealed during the story):
List of Jutsu:
Image (either post the picture itself or just the URL):
Last edited by The Administrator on Wed Sep 21, 2016 8:35 pm; edited 4 times in total
Admin




Posts

: 442


Join date

: 2012-02-06


Location

: Under your bed



Links:
Naruto World Map
Naruto Wiki
RP List:
Justin's Characters:

Raiku Zari
Iruka Umino
Tanzu Shiboshi
Rento Aya
Habashi Hyuga
Kia Shirayuki
Eren Kyokotsu
Choji Akimichi - and Akimichi Clan
Karui Akimichi
Matthew's Characters:

Naruto Uzumaki
Hinata Hyuga-Uzumaki - and Hyuga Clan
Inori Yamanaka
Mugen Kakusu-Ken
Lien Sogyo
Ayame Kusonoki
Mochi Megumu
AJ's Characters:

Sanmaru Nara
Kakashi Hatake
Sasuke Uchiha
Sakura Haruno-Uchiha
Kazuma Ryuuga
Renji Zashimaru
Kimiko Chinoike
Shawn's Characters:

Onsui Kobaida
Kaze Kakusu
Aura Amae
Yukki Mitsaruki
Mirai Usagi
Ino Yamanaka - and Yamanaka Clan
Sai

Ryan's Characters:

Chie Rurugen
Last edited by The Administrator on Sat Oct 08, 2016 3:45 pm; edited 3 times in total
Admin




Posts

: 442


Join date

: 2012-02-06


Location

: Under your bed



Kazuma Ryuuga
Age 13
Male
Chakra Nature: Fire and Lightning
Height: 5'3"
weight: 130 lbs
Blood Type: AB
Birthday: March 31
Kazuma's parents died during an S-class mission when he was just a boy, rendering him and his now estranged sibling orphans. He was then adopted by a swordsman named Mifune, a friend and and fellow kenjutsu student of his late father. Mifune taught him self-control, discipline, and a special sword technique only taught to a very rare few before granting him ownership of father's sword, said to be one of the few remaining Cursed Blades of Muramasa. Because of his mixture of ninja and swordsman training, he's practically a weapons expert, but prefers to be a defensive fighter. Kazuma's an exceptional tactician and close combat fighter, excelling in mainly taijustu and genjustu; although he uses ninjustu only if deemed necessary.
Last edited by Drakoblade_13 on Thu Feb 02, 2017 8:23 am; edited 1 time in total
Renji Zashimaru
Age: 13
Male
Chakra Nature: Wind and Fire
Height: 5'1"
Weight: 125 lbs
Blood Type: A
Birthday: April 21
Renji is a skilled shinobi of the Hidden Leaf.  Since he first started training as a shinobi, he has been fascinated with weaponry (mainly swords, but particularly favored the kusarigama). Like his friend Kazuma, this has led him to incorporate weapons in most of his techniques. Renji often tries to get the attention of girls by showing off and making corny pick up lines. It's unclear how, but Renji is suspected to posess the kekki genkai known as Scorch Release.
Last edited by Drakoblade_13 on Wed Feb 07, 2018 12:20 pm; edited 1 time in total
Mugen Kakusu-Ken
Background
Although Mugen was born in Konoha his family were from the Land of Lightning. Growing up was hard on him because of his family being outsiders. Mugen worked hard to earn respect when he entered the academy. When his parents died, he and his sister, Akira, were taken in by Hyuuga at the request of Naruto and Hinata until Akira became a Chunnin and the two moved out into their own place.
DEMEANOR
Do to his childhood, Mugen has a passive-aggressive personality and can be very headstrong when provoked. As time passed, he mellowed out into an easy going personality although can still be blunt and sarcastic when speaking to others. When not training Mugen hangs out at Tenten's weapon shop or playing games and reading manga.
Last edited by The Flow on Sat Oct 08, 2016 3:44 pm; edited 2 times in total



Posts

: 300


Join date

: 2012-03-04


Location

: Riding a cloud



Chie Rurugun



Posts

: 300


Join date

: 2012-03-04


Location

: Riding a cloud



Kamiko Chinoike
Age:13
Female
Chakra Nature: Water, Lightning, and Yin
Height: 4'10"
Weight: 120 lbs
Blood Type: ?
Birthday: October 31
Rounding off the third member of Team Sanmaru, Kamiko originally came from The Hidden Cloud Village, but resided shortly in the Land of Hot Water as part of rite of passage by learning about her clan's heritage. Like her teammates, she has a bit of an affinity for weapons, often using it in her fighting style; however, out of the three she's the strongest user of genjutsu and nintaijutsu, the latter making her the team's brawler. As being part of the red-eyed Chinoike Clan, Kamiko possesses the unique and mysterious kekki genkai, the Kerryūgan.
Similar topics
---
Permissions in this forum:
You
cannot
reply to topics in this forum